17th March Zoom-in Talks – A History of GB by Nursery Rhymes 2021
with Alexandra Fairclough, Green Badge Guide for the Bridgewater Canal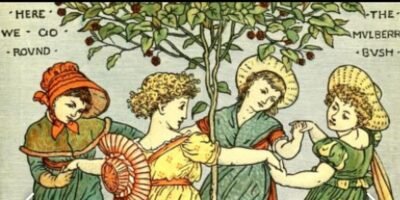 We all love nursery rhymes but do we understand the possible meanings behind them? Join me to explore the dark side of the nursery rhyme!
When? Wed, March 17, 2021 7:00 PM – 8:15 PM GMT
Every culture in the world has invented songs and rhymes for its' young. Did you know they were a way of spreading news through a generally illiterate society much like social media were a method of gossiping too.
Of course the distinctive sing-song metre, tonality and rhythm that characterises 'motherese', has a proven evolutionary value and this is reflected in the very nature of nursery rhymes. Whilst we all know the benefits of nursery rhymes which includes emotional connections and language development do we really understand their possible meanings. They tell us the history of our island through coded words. Its truly fascinating.
Join me, a former early years music practitioner, to learn the amazing histories and theories behind our great nursery rhymes.
This zoom talk is open to all regardless of age, geographic location, etc. and since it is an online/virtual event via Zoom you can connect from anywhere in the world.
https://www.eventbrite.co.uk/e/zoom-in-talks-a-history-of-gb-by-nursery-rhymes-tickets-142113985757