Book a Tour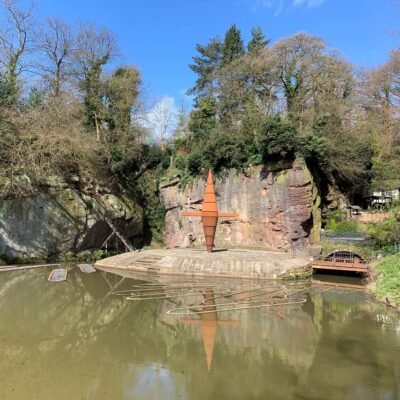 2nd Saturday of each month – 2pm 14:00 – 16:30 approx.
https://www.eventbrite.co.uk/e/154147185381
Join us for a tour exploring the history of the Bridgewater Canal in Salford and the hidden clues of its link to the coal deep in seams underground.
Worsley Village was once the hub of a thriving industry built upon the coal belonging to the Duke of Bridgewater in the 18th Century.
His life's work centred around how to make the transport of coal from his land to the growing city of Manchester possible and most importantly profitable!
We follow the path of history and heritage from the Duke and his canal to his descendant the Earl of Ellesmere and his own personal project, St Mark's Church. A grade 1 listed building designed by the eminent architect Sir George Gilbert Scott.
We finish the walk with included cake and refreshments to digest the incredible changes to industrial Britain, which can in part be credited to the ingenuity of the Duke, his workers and those that followed in his footsteps.
Please note visits to St Mark's Church may be limited on certain dates according to the church events schedule.
Booking Essential – please message us with any dietary requirements
https://www.eventbrite.co.uk/e/154147185381