Elizabeth Charnley
Born in Bury, Lancashire, I now live in Eccles.
As a Green Badge Guide for the Bridgewater Canal in Salford, I feel perfectly at home in the canal environment, having grown up living close to the Manchester, Bolton & Bury Canal.
The Bridgewater Canal in Salford is diverse, beautiful, historical and modern at the same time.
I love telling my guests stories of its people (famous & not so famous,) places, neighbourhood areas and unique treasures such as the Barton Swing Aqueduct & Worsley Delph.
I am happy to guide groups on walking tours, bike tours and Nordic Walking tours combining a guided tour with a workout. I can also do a guided tour commentary for your boat trip along the Bridgewater Canal
My specialties are guiding children & families, school groups and those with walking or sensory disabilities. I am also available to give illustrated talks and lectures about the Bridgewater Canal to groups of all ages and interests.
Before qualifying as a tourist guide I worked in the NHS, initially as a pharmacy technician and later as a manager. I still work for the NHS, but now as a volunteer community first responder with the North West Ambulance Service.
I look forward to welcoming you on a tour soon.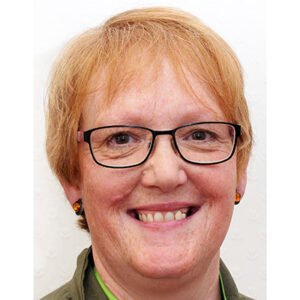 Elizabeth Charnley
Tel: 07979 232817
Charnleysoutdoors@btinternet.com
@tourswalkstalks