by Alexandra Fairclough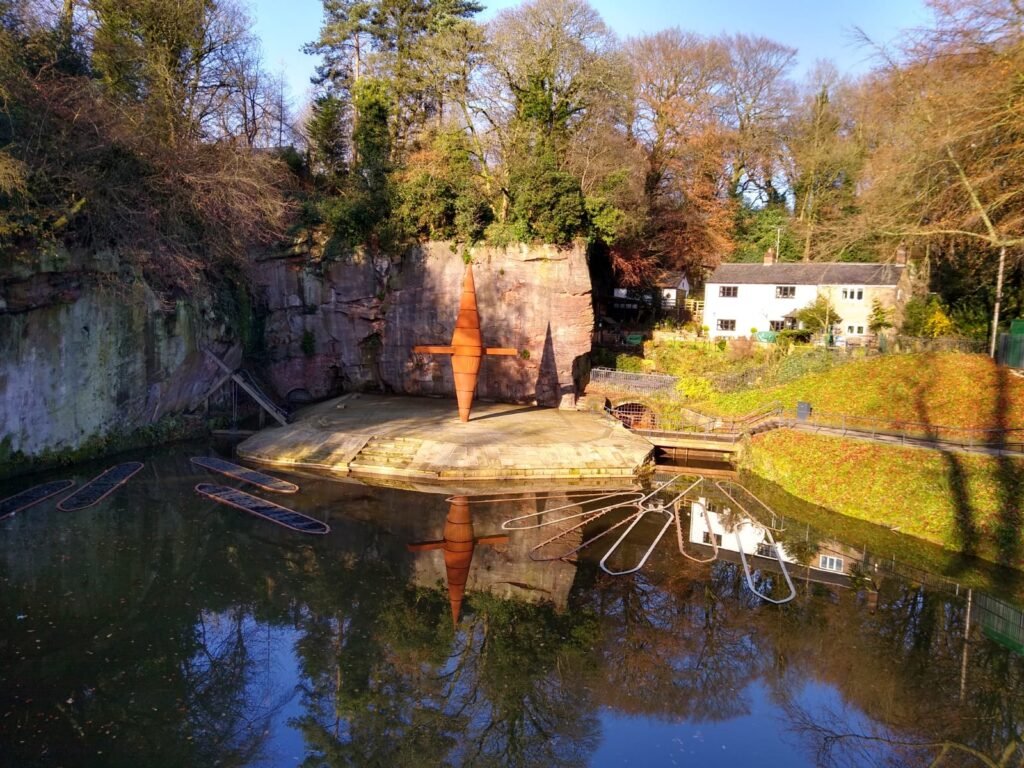 Looking today at the recently refurbished Worsley Delph, we can see a floodlit cross feature set within a distinctive stone-faced water filled hollow. This former stone quarry was used for many of the local buildings but it was the start of the Bridgewater Canal, the cradle of the Industrial Revolution.
Francis Egerton, the third Duke of Bridgewater, wanted to mine his coal deposits out of his land. Coal had been mined in Lancashire for centuries but the Worsley mines ran deep and kept flooding. Influenced by his father's idea to drain the mines, Francis Egerton decided to cut a water course to help reduce flooding, access and retrieve the coal and also transport it to market.
In 1761, the Bridgewater Canal from Worsley Delph to Manchester was completed. Coal from the Worsley colliery canal tunnels and other local pits could get to market quickly and more cheaply than ever before.
The main consumers for this coal initially were households for cooking and heating, however, a constant and much cheaper supply led to demand from industry such as brick-making, metal trades, glass-making and eventually to larger scale manufacturing industries involving imported raw cotton. Due to fact that almost 50% of the world's raw cotton was manufactured in the 19th century was traded from Manchester, it became a wealthy city known as 'Cottonopolis'.
Learn more about the Worsley Delph, the mines, the people who created or visited the canal and the meaning of the public art on one of our Worsley Tours. The Creative Worsley tour also includes the artists musicians architects and writers associated with the first cut canal in England.
Alexandra runs regular tours around the Bridgewater canal.
To contact her visit http://Alexatours.eventbrite.com
Book our next Worsley tour here
Saturday 3rd October 2020
11am Meet outside the Delph Bar & Restaurant
https://worselywonderguidedtour.eventbrite.co.uk